Let's warm up your body before exercising
If you're not warming up or doing it incorrectly, you're missing out on an essential part of your athletic performance. Warm-up carefully; will support some positive changes to vigorous exercise and help reduce the risk of serious injury.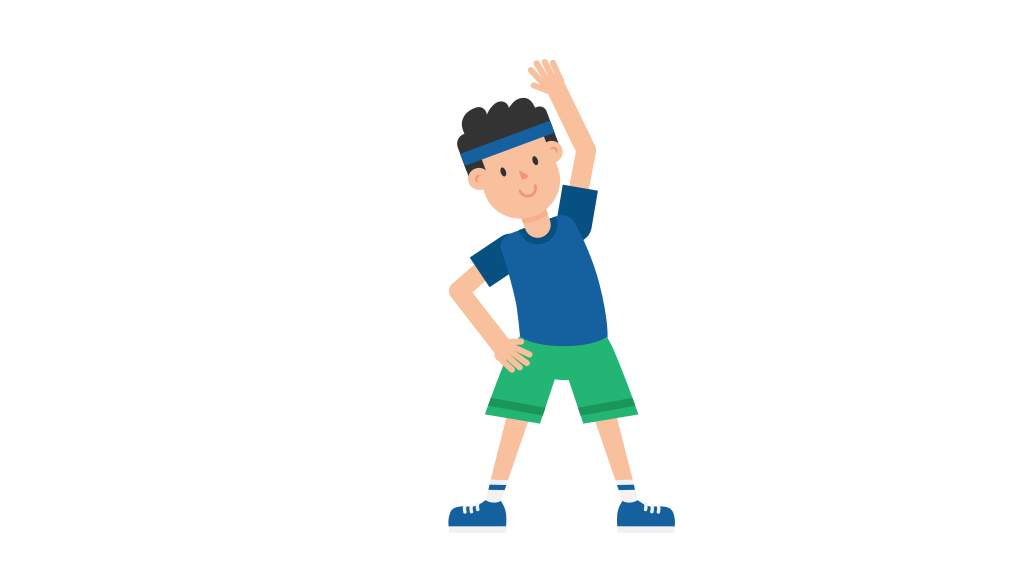 Why is it necessary to start?
Warming up before practicing any sport is essential. Because warm-up helps both physically and mentally prepare the practitioner. Thereby reducing the risk of injury, pain during and after exercise. During the preamble, the oxygen to the muscles is gradually replenished. As more blood reaches the muscles, tendons, and ligaments, they become more elastic. It will make the stretching process easier and more efficient.
The warm-up movements also help the heart rate increase gradually, not too suddenly, causing harm to the cardiovascular system, and the blood will circulate better. The warm-up also warms up to body temperature, which helps muscles and connective tissues become more flexible during exercise.
Some basic warm-up movements before training: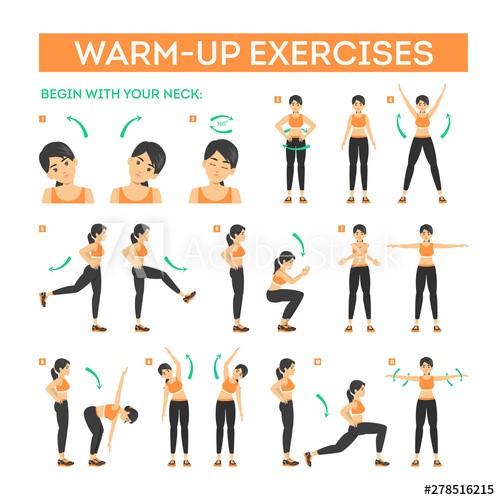 Basic Warm-up Exercises
These are pretty basic warm-ups, easy to apply, and helpful. Basic warm-up exercises can include:
Neck and shoulder rotation
Rotate hand, wrist, forearm, arm
Rotate hips, legs, knees, ankles
Bend and lean to each side.
Jogging in place, running small steps
Run thigh high and heel to butt run.
Stretching warm-up exercise
This warm-up exercise has the effect of helping to stretch muscles and is suitable to apply before starting activities such as jogging to reduce belly fat, gym, cycling. How to do this warm-up movement is as follows:
Stand upright, feet shoulder-width apart and arms along the body.
Right-hand grasp right ankle, try to stretch.
Return to the original position
Switch sides and do the same.
Standing crouching combined with swinging hands
This warm-up exercise helps to stretch the back, shoulder, and arm muscles. How to do a warm-up exercise before doing outdoor sports is as follows:
Bend down so that your back is close to or parallel to the floor, arms extended naturally perpendicular to the floor.
Extend your arms out to the sides so that your hands are parallel to the floor.
Return to the original position.
The warm-up exercise to raise the hips and stretch the arms
This warm-up exercise works on the buttocks, hamstrings, mid-back and is often applied before exercising at home or outdoors. Here's how to do this warm-up exercise:
Lie on your back on the floor, knees at a 90-degree angle, feet flat on the floor and shoulder-width apart. Place your arms straight out to the sides of your body (45 degrees), palms up, and this is the starting position of this warm-up exercise.
Lift your hips until your body forms a straight line from shoulder to knee. At this point, lift your right hand and right shoulder off the floor, extend your arms overhead, then cross your arms to the left and touch the base. Return to the original position.
Do the same movement eight times with both left and right sides.
It's time to exercise for health! Let's practice with Viet Fit to become healthier and stronger than ever. Using our fitness equipment is safe, and with a variety of exercises, Viet Fit will bring excitement even when you practice outdoors.
If you want to know more information, please get in touch with us to discover unique and new products of Viet Fit!